As the thread title indicates, put the user's name in the spot indicated in the screenshot.
Why?
I found myself asking... 'Am I logged in or not?' If I have to ask that question, that means I am not 100% certain if I am logged in.
You can simply say 'Welcome, (username)' or (username), You are logged in!
However you want to write it, I think it's important to let the users know that they are indeed logged in.
Just my 2 cents.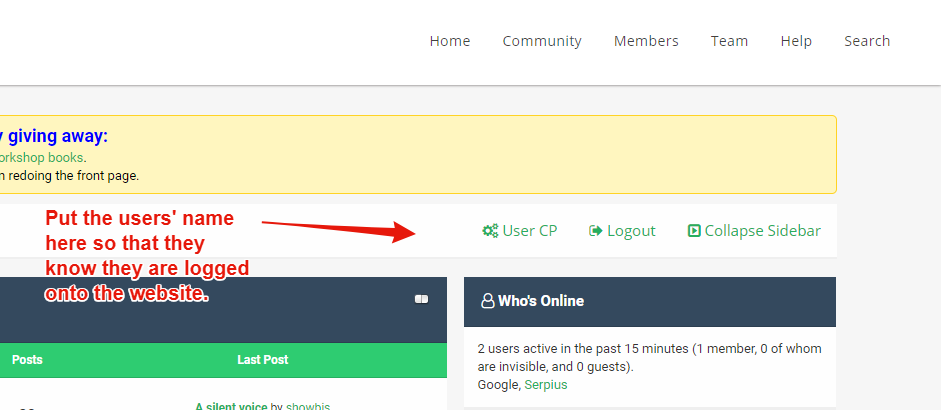 Serpius
I'm Serpius and You're Not